Denya's Auto Body, Inc., Meriden, Connecticut - providing quality collision repair and auto body service since, 1986 is dedicated to upholding the highest quality standards in the collision repair industry.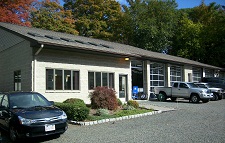 Denya's commitment is to maintain the skills of their staff to the highest of industry standards and that these skills be applied for the customer in a well equipped shop in a fair and businesslike manner.
A cut above the rest, Denya's prides themselves on never stepping below the line of quality by compromising the integrity of their workmanship. The customer comes first at Denya's Auto Body, Inc. and being our primary constituent, our customer deserves and receives the highest quality Auto Body work for a fair and appropriate price.